Animation video, in a way, is magic. It brings before your eyes things that otherwise are only a figment of the imagination. Thanks to technology we have today, there is nothing that cannot be brought to the screen, be it ferocious dragons, talking fishes, or even an angry SpongeBob.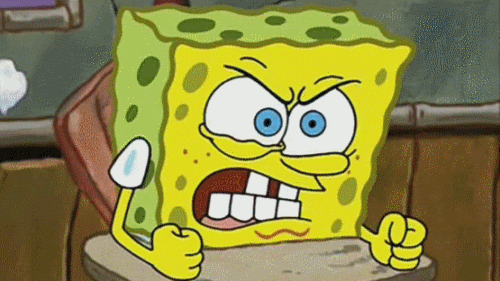 Yes, the animation is fun and fantastic, but how is it going to help you with your brand and brand films?
Well, here are 8 reasons why animation video work
1. Animation videos drive home engagement
The animation video is a type of art form that has been capturing the unwavering attention of the viewers ever since incubation. If you have a story to tell, and if there is appropriate and effective animation to match your narrative, you are good to hit the market. For, your video is going to drive a lot of engagement with your viewers.
2. Appeals to all
Movements have always amused us, humans. We've been more interested in things that aren't quite stationary. That's how movies came to be. People found a way to make pictures move. Later they found a way to make drawings move, and that captures the attention of everyone, all age, and gender alike. So yes, it is indisputable that animation appeals to all!
3. Animation video effectively convey
Effective communication is the secret to the success of any venture. What better way to convey your idea to your potential customers/clients than with animated explainer videos? Animated videos can emphasize and highlight the important features of a product or a concept with the help of graphical elements which otherwise might not be as efficient as possible in any other form of videos.
4. Animation videos helps be on top
True that! With more animated videos on your website and other linked pages, your business can be found at the head of the search engine results. It's not just us, but Google seems to like animation as much as we do! Animated videos work wonders with the SEO thus always helping you to be on top!
5. Animation video helps increase conversion rates
Attention is good, but what about profits? Well, statistics prove that having an animation videos on your landing page can potentially increase the conversion rates by a staggering 80%. Yes, we were as mind blown as you are right now when we learned about it.
6. Animation videos helps brand boost
Animation video are a great way of boosting your brand element and character. One animated video can add enough character to your brand, thus creating the desired perspective about your brand on your target audience. Besides, the repeated use of brand colors, font, and tone can reinforce the brand and bring it to the top of the mind of your target audience.
7. Ideas to Life
Imagination runs wild in all of us. And the best way to bring it all into life is through animation video. That's right. With the adept technology we have today, the only limitation to creation is imagination. Any visual magic is plausible with animation. Another reason, if you'd like to get creative with your brand.
8. Uniqueness is a necessity
In a world that makes a lot of digital noise, it is utterly important to stay significant, and have a style and personality that is unique to stand out from the crowd. Animation video helps you to draft a personality for your brand that is singular, novel and does not blend in the skirmishes of the digital world.

We at Creative Code understand the nuances of animation and its charm. Based out of Bangalore, we are a bunch of creative professionals who are passionate about creating concept-based communication for your business.

From corporate films to explainer videos, animation to motion graphics, live shoot to documentaries our task is to ensure your brand reach your customers most efficiently. What we offer will enhance your brand value. How do we achieve this? By creating stunning communication that will turn heads and leave a lasting impression. To get into our minds, take a look at our client work listed on our website. And do visit our social to see what we are up to! If you're impressed, it's time to mark our calendars and meet over a cup of chai!
Types of animation video
It is a fact that videos are the most effective tool for marketing. As per a survey for the year 2020, 87% of the businesses say that video has increased traffic to their website. Interesting, isn't it?
Here's why videos undoubtedly work - videos are stimulating, it tells a story, and it's versatile.
While there are multiple types of video that can be extremely effective for your business, animation videos are the most prominent of them all.
There are different types of videos categorized under animation video. Let's have a brief look at what they are before you choose the one that works for your brand.
2D Animation
It is one of the most commonly used forms of animation that you can see. It is traditional art, as it originated in the 1800s. In this style of videos, there is a two-dimensional environment that the animator creates to tell a story. From the early Disney movies that were narrated using this format, the 2D animation has now reached a whole new level with the help of technology.
Stop Motion Animation
Although this style of animation as well originated in the 1800s, it became commercially popular in the early 2000s. In this animation technique, a series of photographs are clicked while changing the position of the subjects to conjure a movement. This is later put together to make it a moving reel of pictures. When the question is about capturing the attention of the viewers, stop motion animation if a foolproof tool.
Whiteboard Animation
In whiteboard animation, illustrations are used to narrate a story. Most commonly, the hand of an illustrator is pictured as making the illustration as and when the voice-over proceeds. This type of animation is easily relatable as the characters and the environment are built as the story develops. This also aids in feeding the curiosity of the viewers.
Motion Graphics Animation
Motion graphics is also a type of 2D animation but, in contrast to the traditional style, motion graphics uses simple graphical elements and text, and adds pep to a video by bringing them into motion. This type of animation style is usually used to enhance the effects of an otherwise plain video.
3D Animation
Thanks to the latest mind-blowing animation movies like Frozen, How to Train your Dragon, and more, we all are already well-acquainted with the magic of 3D animation. This technique builds a third dimension to the character and the environment, thus making them almost similar to real-life people and the world. Taking inspiration from the same, even brands these days are creating 3D movies and characters and in the process leave a lasting impact on the viewers.
The power of animation is boundless. Whether you are looking for a 30-seconds explainer video or full-fledged feature film, animation has the potency to make it most impactful. To know what type of animation will work best for your business, reach us out at http://creativecodeindia.com/contact.html
Why have a animation video on website?
It's no breaking news that videos are the leading and most efficient marketing tool in this digital era. The attention span of surfers is very light, and videos help them consume more information than static content or graphic designs. Videos also help in increasing engagement by enhancing the website design and information parlay. But, is it important to have videos on your website?
Here are three reasons why it is a good idea to have animation videos on your website design.
It helps create a great website experience
Due to the declining attention span, brands need to build a connection with their viewers/visitors in as little time as possible. Videos are a proven tool that delivers this purpose. No matter what a brand's mission, video on a website supplements visitors' experiences and builds those connections. Thus, websites no longer serve as a static brochure for visitors to know about an organization. Rather, it serves as a platform and as an opportunity for a brand to build its relationship with its visitors.
It can greatly benefit the inbound marketing strategy
Every keyword that you target for your website is an opportunity for a video. Google also owns YouTube and displays videos in its search results, increasing your chances of being found for your keywords. Another great advantage of having a video on your website design is that it gets the visitors to spend a longer time on your website. One important factor in how well a page ranks in search results is how long a visitor stays on a page, the longer the visit the more important Google thinks the webpage is.
Videos are also highly shareable across all your distribution networks, thus driving more people towards the website.
That's what people want!
Lastly, but most importantly, people prefer to consume content through videos compared to other media. This is not a passing trend. YouTube, the second largest search engine in the world is recording a staggering number of 2 billion users each month, which is one-third of the total internet users!
Videos are becoming an unsurpassable form of communication and the most preferred mode of information. Hence, it will only do good to have a video on your website.